Plumbing is one of the two main utilities you need in a house. Without plumbing, you simply wouldn't have water, heating or sewage disposal. We specialise in all aspects of plumbing, with expert Gas Safe Register plumbers in our team.
We offer the following plumbing services, but not limited to:
Full House Replumbing
Water Plumbing
Bathroom Plumbing
Kitchen Plumbing
Gas Plumbing
Underfloor Heating
Plumbing Materials Sourcing
Underground Plumbing
Central Heating Plumbing
Boiler Installs
Plumbing is no easy task and our competent plumbers ensure there are no leaks on the job. Water plumbing is rather straightforward and requires a cold feed that comes from the mains supply. We offer push-fit or copper plumbing depending on the job at hand, regulations that must be met and what the client also prefers.
In a bathroom, we plan where the sink, toilet, shower/bath, radiators and vanity units will go. Once we have created a bespoke plan, we place the appropriate plumbing pipes where required. It is to be noted that wherever there is concrete, you cannot put a copper pipe there as your pipe will erode due to the acidic levels of the cement in concrete. Therefore, we use the correct methods and tapes to ensure your pipes do not erode, thus preventing a water leak.
In the kitchen, you need not only water plumbing which will go to the water-based appliances, you will need gas plumbing. Our plumbers follow all correct regulations such as:
BS6464 Plastic Pipe Specifications
ASME B31 Guide for Piping and Piping Systems
LPGA COP 22 LPG Installation of carbon steel, copper or polyethylene pipes and fittings
IGE/UP2 Gas Installation Pipework
We are able to create a bespoke kitchen plan to accommodate the desired plumbing outputs, with our plumbers being able to install boilers within the Larder Units of your kitchen. We also place the 32mm pipe in the most aesthetically pleasing
As with underfloor heating, we specialise in both plumbing and electric systems. With the 'wet' underfloor heating system, we lay the pipes upon insulation (Celotex or Kingspan). These PE-RT pipes are then covered in 50-75mm of screed. This is then tiled over and the pipes are connected to the manifold, which we will place where is most appropriate.
Drainage plumbing, or underground plumbing, is essentially a part of groundworks also. Underground plumbing should be conducted prior to any concrete foundation being laid if an extension is being built, however, in bathrooms, we are able to tap into original outlets and test the flow of the pipes to ensure there are no blockages.
With central heating, we calculate the BTU values of each room and install the radiators according to these values. We use Type 11, Type 21 and Type 22 radiators that we source from Wolseley UK.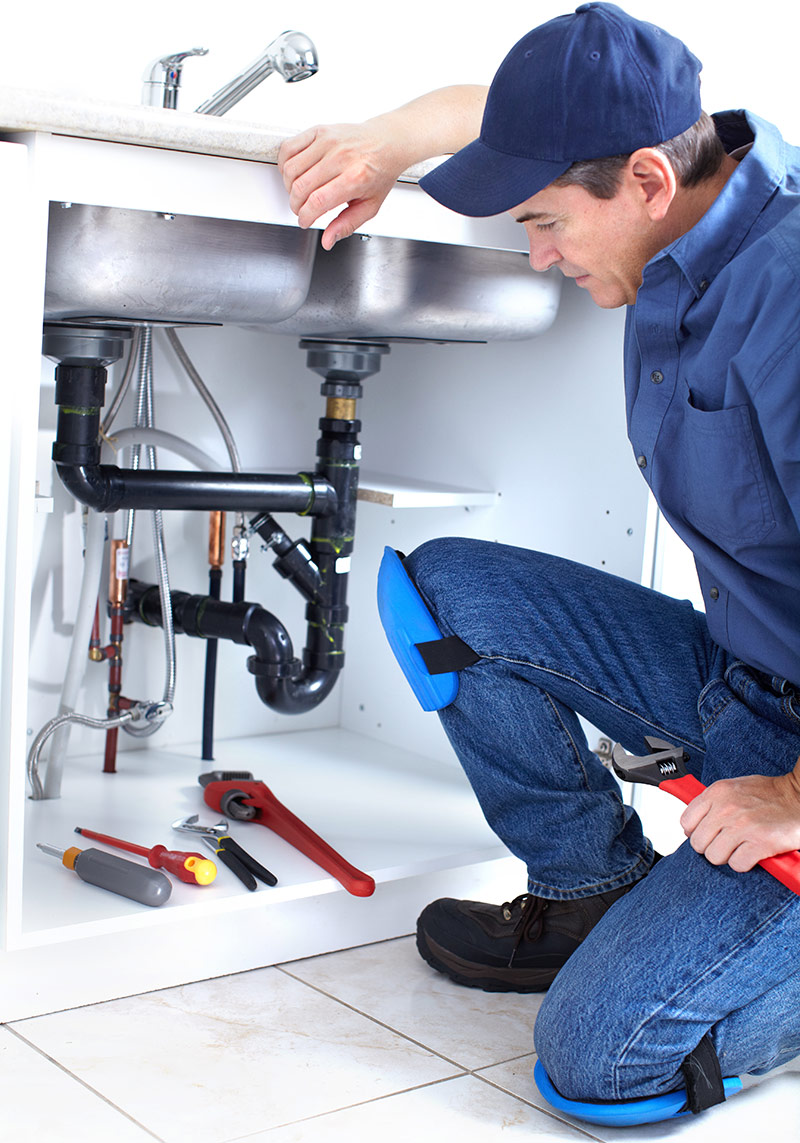 Choosing what boiler is right for you is never easy without the right advice. Fortunately, our Gas Safe Register plumbers will guide you through the process. The type of system and boiler you have depends on the number of bathrooms you have along with the amount of radiators you have, but we create a bespoke plan for our clients and provide effective solutions for this.
Our plumbers always pressure test the pipes we lay before covering them up or turning them on. This stops any potential problems from occurring. Plumbing is simple in theory and application, but it requires great levels of testing and adherence to Building Standards. Following these guides, our plumbers are expertly trained to work on both domestic and commercial sites.