Carpentry is the staple trade that our company was founded on, with our current carpenters being 5th generation tradesmen. We understand the accuracy and mathematics that go into the perfect cut. Piece by piece, carpentry is an art-form that requires patience and skill.
As carpentry is divided into the 'First Fix' and 'Second Fix' stage, not every cut of wood is the same. We provide the services to complete both fix stages, however, let us explain what each stage entails:
First Fix
Roof framing
Stud Wall/Partition Installation (metal option available)
Door Frame Installation
Joist Installation
Suspended Ceiling Framing
False Ceiling Framing
Staircases
Second Fix
Door Fitting
Architrave and Skirting Installation
Wardrobe Fitting
Kitchen Fitting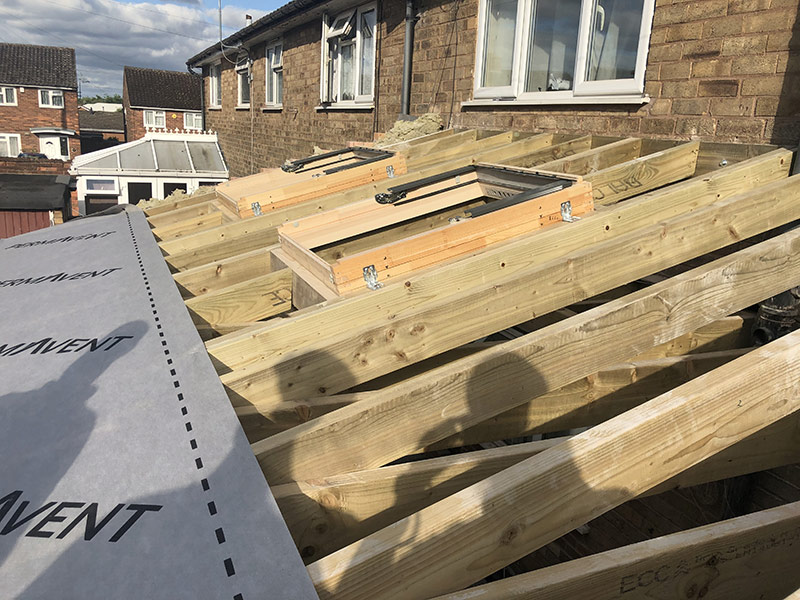 ---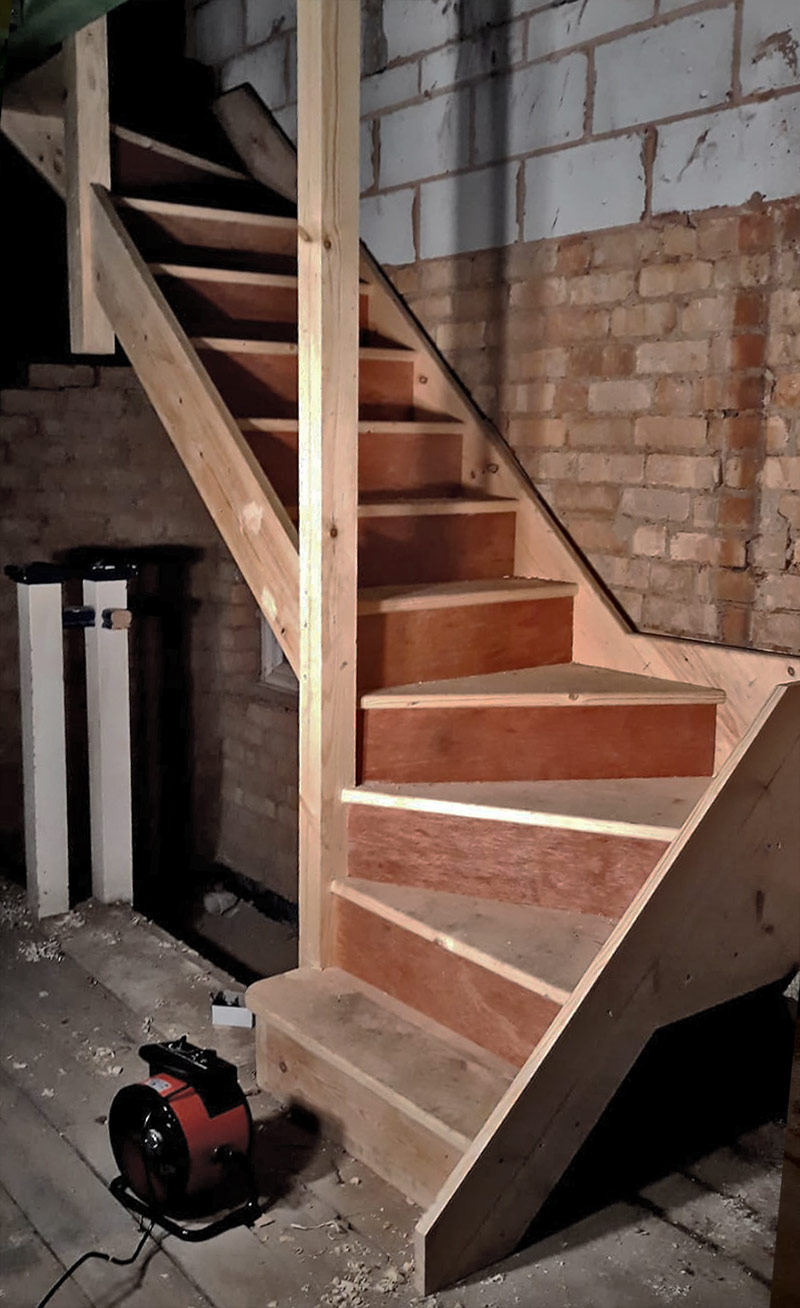 With both stages of carpentry, different specialist tools and fixings are required to enhance the quality of work. For example, we use the 'ForgeFast Screws' as they have a tighter hold on timber, meaning that, in our experience, there is a lower rate of expansion. Expansion is a natural occurrence in a build, where the changes in temperature cause the materials in your house to expand and contract over time. This is most often seen when the joint between two plasterboards cracks behind plaster.
Speed squares, digital angle finders and framing squares are among the tools in our arsenal that we use to create perfect rafters without gaps in the birds-mouths, create staircases and produce a perfect square cut.
With an increase in false ceilings that implement LED lighting, fixings of mouldings and internal timber must be completely level and plumb. If they are not, even an untrained eye will be able to detect poor workmanship, thus, it is imperative that a skilled carpenter undertakes all parts of your carpentry work. What makes a good carpenter is a good eye, to be good with numbers, to be confident in their measurements, yet what truly makes a carpenter is their care for the client and to treat the client's home as their own.
We only use the finest timber in our carpentry work. In accordance to your structural engineer's plans, we use either C16 or C24 graded tanalised wood. Tanalising the timber is a process that chemically strengthens the timber to halt the weathering process. Our pride as 5th generation carpenters means we pay the extra on the timber for a stronger and more sturdy build. Generally, Norwegian imported timber is less bowed than English timber, making it our preference. There is also a difference in stud work timber, or CLS (Canadian Lumber Standard) Timber as it is known. This timber is surfaced on all sides. When it comes to staircases, we offer a supply and installation service, where we use hardwood instead of MDF, which allows you to have a varnished staircase if you wish, whilst also allowing to carpet the stairs. A hardwood staircase will, of course, be more durable.
We also provide a bespoke kitchens and bedrooms manufacturing and fitting service with a CAD design to create your dream home. To view this, please navigate to the 'Kitchens and Bedrooms' page.