We pride ourselves in creating high-quality extensions, taking care of all aspects of the overall build - from planning to shell build, roofing, glazing, interior and completion. We split building extension projects up into 3 stages, which are:
The Planning Stage:
Architectural Drawings
Planning Permission Submission
Structural Calculations
Inspectors
Without a good architect, you will find it hard to get the local authority to pass your planning permission. Whilst Building Control and Regulations are a lot easier and straightforward, Planning Permission takes 6-8 weeks to obtain and can potentially be rejected. Therefore, it is imperative that a skilled and trustworthy architect is employed to ensure your works are planned properly. Whilst many believe architectural drawings solely map out the dimensions and proposed rooms, it is more than a mere drawing. A good architectural drawing which is ready for Building Regulations correctly identifies the following:
Manhole and Drainage Plan
Foundation Plan in accordance with Ground Report
Roof Plan in accordance with the current run of joists/rafters
Kitchen Utilities Plan
Bathroom Base Plan
First Floor Joist Plan
Floor Design
Window Locations
Our small team of 2 specialist architects are able to create both domestic and commercial plans, submitting them to the local authority for you. You must then instruct an inspector. These must either be a council inspector, or a private inspector. We tend to have inspectors that we have worked with throughout the years, who are available for appointment. We also facilitate this service.
The Shell Stage:
The next stage of your extension is the 'Shell'. The shell is the outer build of your extension. This includes:
Footings and Concrete
Underground Drainage
DPC Brickwork and Blockwork
Facing Brickwork and Blockwork
Lintel and Steel Installation
Roofing
Glazing
The Interior Stage:
The next step to your extension is the interior stage. These works include:
Electrics
Plumbing
Plastering
Once these works have been completed, you essentially have your extension. We will then price interior decorative work separately.
Each and every extension is different. With new planning laws allowing extensions on semi-detached and terraced properties to be 6m in depth and 8m in depth for detached properties, the makeup of a property will affect the effectiveness to complete an extension. For example, where no steelwork is required, you do not have the issues of structural supports and waiting times for the mortar on top of the steel to set.
Upon a site visit, we will guide you through the supposedly daunting A-Z process of an extension and make sure you are able to understand what your bespoke project requires.
An extension truly does change your lifestyle. It gives you the extra space you've wanted for your dream kitchen, the office to provide you inspiration for your work, a new bedroom for your children, or an extra bathroom that your growing family would benefit from.
Rear extensions under permitted-development only require Building Regulations and therefore the application to be sent off and for an inspector of your choice (either council or private) to inspect our works. If, however, you decide to have a larger extension than what is prescribed by the Local Authority, you will require planning permission.
Also, for side extensions on what is currently a 'Party-Wall', you will require Planning Permission as you will have to create a 4" cavity, meaning the side extension (which in most cases was previously a garage) is now to be converted into a living space.
For more information, please contact us via telephone or by using the Contact Form. Please note, all fields must be filled in.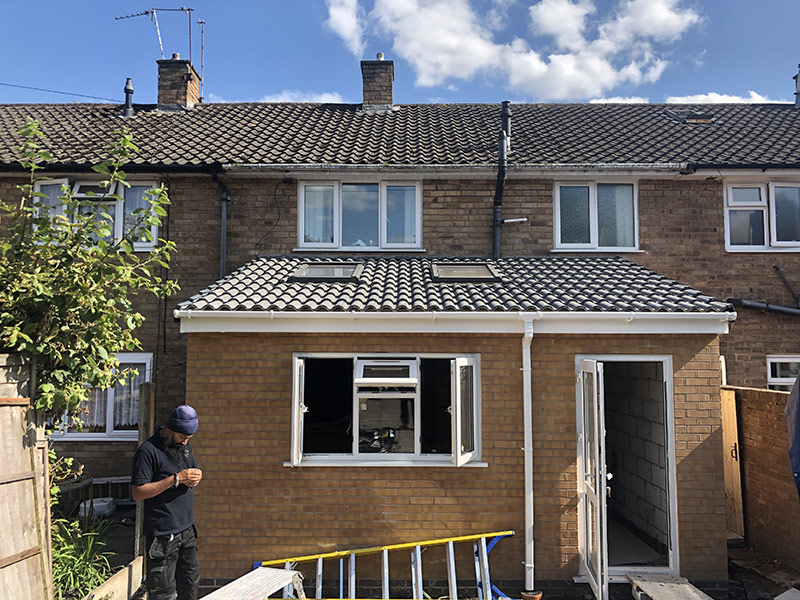 ---